Our Firm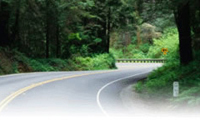 Who We Are...
Established in 1992,  NEWKIRK & NEWKIRK, INC.  is a professional support center committed to providing services to business owners and individuals by offering the best customer service, integrity, and confidentiality to its clients.  Through careful analysis and guidance,  NEWKIRK & NEWKIRK, INC.  assists in developing and implementing excelling steps necessary to pursue business and individual financial objectives.  Our independent nature provides our clients freedom of choice and flexibility to suit business and individual needs.  
What you can expect....
Prompt responsive service tailored to each clients individual needs long-term dependable relationship consisting of the highest quality combined with courtesy, integrity, and confidentiality committed to pursuing each client's objectives.